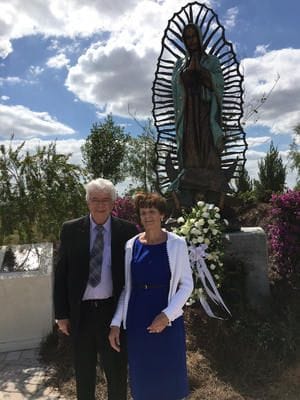 Jerry Stafford has been in the electrical business ever since he can remember. He currently serves as the CEO for Republic Electric Companies, which operates primarily in Nevada, California, Arizona and Utah. He also serves as CEO of Republic Energy Services, which is a partnership with Philips Lighting that provides lighting retrofit and energy savings on a national basis.
A Western Pennsylvania native, Jerry attended Immaculate Conception Parochial School in Irwin, PA. He then attended St. Fidelis Seminary for three years, where he met and developed what would become a lifelong friendship with the future Cardinal Sean P. O'Malley. Jerry graduated from Norwin High School in Irwin, PA in 1962.
Jerry married his wife Linda, who is a native of Jeannette, PA, on September 11, 1965. Jerry and Linda have three children Jerry, Jeff and Eric and two grandchildren Dillon and Jon. They are members of the St. Joseph Husband of Mary Roman Catholic Church in Las Vegas, where Jerry is a Eucharistic Minister. They are members of the Equestrian order of the Knights of the Holy Sepulcher, as well as members of Legatus, where Jerry has served as president for the past four years.
Jerry is a member of the board of directors for Canyon Gate Country Club, where he has served for the past 15 years. When he is not working he enjoys spending his time playing golf, collecting marbles, fishing, making rosaries and spending time with his family.
In February 2015, Jerry and Linda dedicated the Our Lady of Guadalupe statue to Ave Maria University in Ave Maria, FL, in loving memory to their oldest son, fondly known to the family as "Little Jerry," who passed away in 1982.