A Special Program for the Catholic Church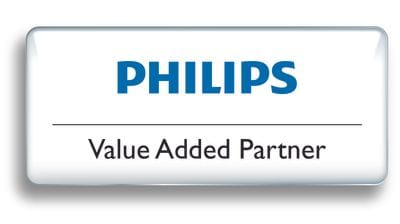 Lighting Solutions and Technology for Churches
MORE MONEY FOR WHAT MATTERS MOST
Imagine having the ability to put more cash into the things that really matter. Things like counseling, advocacy, community service, and the other programs that are essential parts of the invaluable work the Catholic Church does every day. Imagine it being as simple as finding a way to significantly reduce the cost of lighting your buildings while improving the quality of the lighting within them.
Republic Energy Services is an energy solutions company specializing in lighting efficiency and energy consumption cost savings. Together with our partner, Philips Lighting, Republic Energy Services has created a special program for the Catholic Church that is certain to reduce your operating expenses, generate improved cash flow, and ultimately positively impact lives.

Republic Energy Services CEO, Jerry Stafford, launched the initiative in 2015. Jerry and his wife Linda's lifelong devotion to the Catholic Church set them on a mission to make the installation of energy efficient lighting easy and affordable for Catholic parishes and schools across the country. After many years of helping commercial businesses realize the financial benefits of installing energy efficient lighting in their facilities, Jerry recognized how much more Catholic churches could do for their parishioners and the community with the money they saved on their electric bills after a simple lighting upgrade.
Click here to learn more about Jerry and Linda Stafford.
CREATE IMMEDIATE AND SIGNIFICANT POSITIVE CASH FLOW
Your local utility company could be an untapped source of funding for the important charitable and human services work you do every day. Right now, your electric bill is likely much higher than it needs to be due to the antiquated lighting system in your facilities. The simple installation of advanced lighting technology, that uses much less energy, could reduce your electric bill by as much as 75% each year. Those savings could then be used to strengthen the valuable programs you offer that aid and support your parishioners and the communities you serve. Designed specifically for the Catholic Church and the diocesan schools, this program will provide immediate and significant positive cash flow. And here's the best part: You will incur no out-of-pocket costs.
Click below to learn more about how other parishes and schools have benefitted from lighting upgrades:
Bishop Gorman Highschool
Morgan Middle School
Additional case studies
NO LEAP OF FAITH REQUIRED
In addition to our proven track record of success in collectively saving our customers millions of dollars, you will receive:
a written guarantee that we will save you money
a warranty that is unmatched in the industry
superior customer service
a partnership with the global leader in lighting, Philips Lighting, and
RES has committed to giving a percentage of our proceeds back to the Catholic Church.
GETTING STARTED IS EASY
Contact us to schedule a Republic Energy Services representative to visit your facility for an evaluation of your current lighting system. A site visit generally takes less than two hours and is conducted at no cost and no obligation to you.
Here's what we need from you:
Access to all areas of the facility
Estimated "burn times" for individual lights (or the total amount of time they stay lit during a 24-hour period)
An indication of any changes you might want to make to overly or poorly lit areas
Once we collect the information we need, we will provide you with a Facility Lighting Energy Analysis (F.L.E.A.). The F.L.E.A. provides an overview of what we recommend for your new lighting system and the positive financial and environmental impact you can expect from it.
Want to learn more about how we can help you save on your electric bills? Schedule a visit by filling out our contact form or calling 877-447-4907.