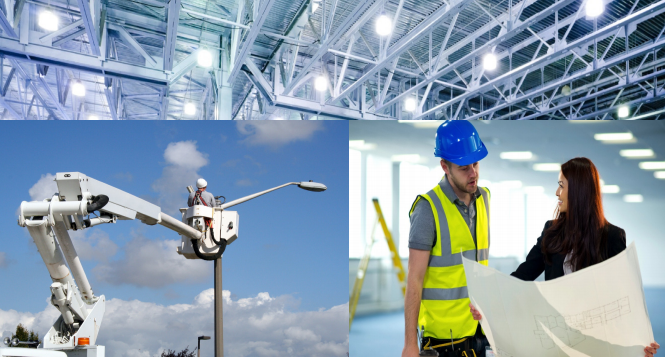 Preliminary Estimate of Benefits
Estimate prepared for:
Cathedral Of The Holy Cross
Project name:
Cathedral Of The Holy Cross
1400 Washington Street, Boston, MA 02118
Version: v1
Proposal date:
Project contact information:
Cathedral Of The Holy Cross
Fr. Bob Kickham - (617) 966-6102 - reverendRobert_Kickham@rcab.org
Republic Energy Services
Jerry Stafford, President - (877) 447-4907 - jerrys@republicenergyservices.com
Alan Moberg, VP of Sales - (760) 688-9514 - alanm@republicenergyservices.com
April Hingada, Executive Administrator - (877) 447-4907 - aprilh@republicenergyservices.com


1/8/2015
Executive Summary
Cathedral Of The Holy Cross
Republic Energy Services designs sustainable programs to realize substantial energy and operating cost savings, reduce carbon footprint and improve visual quality. In addition, our design, customized to meet your needs will maximize tax and rebate incentives, offer funding options and meet or exceed energy codes

Proposal Summary
This proposal defines a sustainable lighting upgrade with a total investment cost (materials, labor, recycling, and services) of $129,742.02. The first year incentives outlined in this proposal total $12,910.03. The net investment after considering first year benefits is in the amount of $116,831.99.
| | | |
| --- | --- | --- |
| Lighting System Performance: | Realized Payback: 4.18 | Realized ROI: 24% |
This lighting design will generate annual recurring energy and maintenance savings of $27,943.96. Energy Savings will increase as utility rates continue to rise. Total estimated ten-year cash flow is $162,607.61. 4.18 24% This report is an estimate only, based on information provided by owner. Final figures might change conditional to actual energy consumption and costs.
To support your environmental agenda, this design will reduce the lighting based carbon footprint by 27.5%, with an annual carbon reduction of 61.8 metric tons.
*Key Assumptions - Utility rate of $0.2200 kWh. Estimate of tax benefits assumes a 35% federal tax rate. All tax estimates are subject to change based on final project details or updated client information. Utility rebates and incentives are estimated and are subject to change based on final project details and availability of funds. Our pricing does not include federal, state, municipal sales or other special taxes.

Project Summary
Cathedral Of The Holy Cross
Our Energy Services Program is a comprehensive turnkey package by Philips that will enhance your environmental responsibility while at the same time ensuring substantial financial returns for you. The warranted Philips/RES package includes facility auditing, current lighting energy consumption assessment, guaranteed lighting energy and cost reduction levels, ordering and delivery of material, installation, financing options, and processing of rebate, tax, and other incentives. Upon completion of this project, you will have energy-efficient facilities that will provide you with energy and maintenance cost savings for years to come.
*1 based in industry standards (ballast failure rate 25%, lamp failure rate, hourly labor $30/hr). Your actual maintenance cost might be higher or lower.

*2 based on Philips field tests (average ballast failure rate 1%, average lamp failure rate 10%, hourly labor $30/hr). Your actual maintenance cost might be higher or lower.
Monthly cost of delay $ 2,328.66


*Option C: downpayment 25%, material delivered 25%, project halfway 25%, project completed 25%

Self Funding Private Lease
The Philips Lighting Capital (PLC) lease option is an attractive method of enjoying the large monetary and energy savings of your new lighting system with, in most cases, zero out-of-pocket costs for you. All leasing terms are clearly defined up front, and this private capital lease does not affect your credit rating, bank loan covenants, or credit lines. The PLC lease also offers great flexibility of terms so it can be customized to best fit your situation.
Thanks to the extraordinary efficiencies of our lighting system upgrade/retrofit, the resultant large cost savings actually pay for the self-funding project. Even during the lease period, you pay LESS per month for your much lower utility bill AND your lease payment combined than you currently pay just for your lighting utility bill alone. And at the conclusion of the lease period, the full annual savings amount shown below is yours to enjoy, year after year.

Enviromental Impact Summary
It's a universally acknowledged fact that the most cost-effective method of ensuring our nation's adequate power generation capability is through increased facility and system efficiency. Your highly efficient new lighting system brings with it some significant and quantifiable environmental benefits, detailed below. And with the Environmental Protection Agency's current ENERGY STAR Benchmark program in place, your new lighting system moves your facility a significant step ahead toward ENERGY STAR certification and the rewards promised by that
endorsement, both for your bottom line and for the environment.

Standing behind our Products and Design for financial performance
Pre-Installation Simple Payback Guarantee
Philips will guarantee a "Pre-Installation Simple Projected Payback" within 10% accuracy for a lighting system up-grade when a Philips/RES designed system is purchased and installed by an approved Philips/RES distributor and installing partner. Note: A Pre-Installation Simple Projected Payback Guarantee is Philips/RES way of insuring the financial result of the owner's decision to invest in a lighting system up-grade. Epact 2005 and Utility or other tax and rebate incentives are not included in a Simple Projected Payback. An Actual Payback will be improved if qualified tax and rebate incentives are deducted from the actual investment value used in this calculation.
Philips/RES will compare the calculation of a Pre-Installation Simple Projected payback against the calculations of a PostInstallation Simple Projected Payback. If the Post Simple Projected Payback exceeds 110% of the Pre-Installation Simple Payback, Philips/RES will discount the material and labor investment by a matching percentage for every percent over 110 percent of the pre-Installation Simple Projected Payback.
Calculation Criteria for determining a Philips/RES Simple Projected Payback
1. Owner provided projected operating hours of the lighting system
2. Owner provided utility KWH rate
3. The investment value of the LPhilips/RES supplied material and labor to implement the lighting system up-grade. Note: Guarantee is based on initial material and/or labor estimate as agreed with the owner. Unexpected field conditions that may result in higher costs will not be factored into Post- Installation Payback calculation.
4. Philips/RES projected total input watts of the new Philips/RES lighting system provided by and installed by a Philips/RES authorized distributor and installer.
The Post-Installation Simple Projected Payback is calculated on the same criteria with the exception of criteria number 4. The 4th criteria will be based on input watts measured in a post-installation random meter reading of the actual fixtures. The actual inputs watts per the post-installation meter reading will be inserted into the Pre-Installation Simple Projected Payback calculation to determine if the original Pre-Installation Simple Projected Payback is accurate within 10%. Note: Any adjustment or addendums to either the pre or post simple payback calculation must be adjusted equally in both the pre and This report is an estimate only, based on information provided by owner. Final figures might change conditional to actual energy consumption and costs. Page 5 | 6 post simple payback calculation.
Philips/RES 5 Year Limited Warranty
A. Philips/RES warrants to that its products (other than lamps and emergency battery packs) are free of defects in workmanship and materials. SUCH WARRANTY IS IN LIEU OF ALL OTHER WARRANTIES INCLUDING, WITHOUT LIMITATION, ANY IMPLIED WARRANTIES OF MERCHANTABILITY OR FITNESS FOR A PARTICULAR PURPOSE. Philips/RES, at its sole option, will repair or replace, F.O.B. our factory, freight prepaid, any Philips/RES product (other than lamps and emergency battery packs) defective in workmanship or materials. Such repair or replacement is the sole and exclusive remedy against Philips/RES and is limited to five years from date of original shipment by Philips/RES, when system is purchased as a turnkey package through the Philips/RES initiative. Philips/RES reserves the right to determine whether to repair or replace. No charge-back, or charge for labor or material, that does not have Philips/RES prior written approval from its Corporate Offices in Massachusetts will be honored, accepted or paid by Philips/RES, Philips/RES will not be responsible for any consequential or incidental damages in connection with any breach of its aforementioned warranty.
B. Emergency battery packs and lamps may be covered by separate manufactures' warranties. Philips/RES does not make any warranties whatsoever as to these items which are sold by Philips/RES "AS IS", and Philips/RES will accept no responsibility or liability whatsoever therefore.
C. Philips/RES will not be responsible for any products subjected to inappropriate application or installed or modified in any way that is not in accordance with Philips/RES instructions.
D. No agent, employee or representative of Philips/RES has any authority to bind Philips/RES to any affirmation, representation or warranty concerning goods sold by Philips/RES.

Conclusion
We look forward to working with you and supporting your company's efforts to improve your facilities energy consumption. We are confident that we can meet the challenges ahead, and stand ready to partner with you in delivering an effective energy solution.
If you have questions on this proposal, feel free to contact me at your convenience.
Thank you for your consideration,
Jerry Stafford
President
Republic Energy Services
Office (877) 447-4907
jerrys@republicenergyservices.com